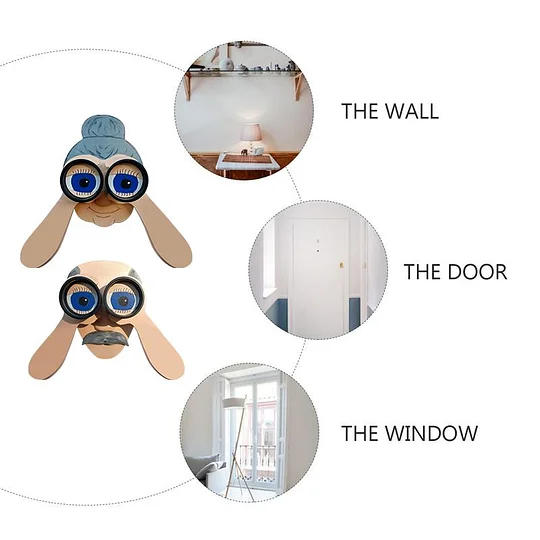 "It's amazing!!!" There is no more interesting fence decoration than this. I laughed when I saw them, it was so funny! !
Hey there! What happened next door, let me use super binoculars to see what they are doing?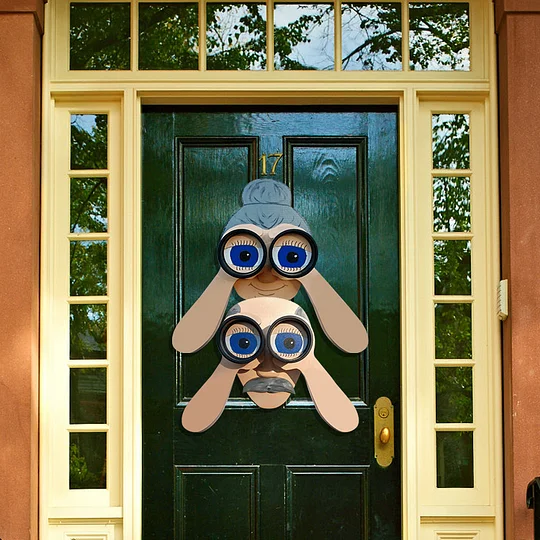 It turned out that the pig from Peter's next door ran away again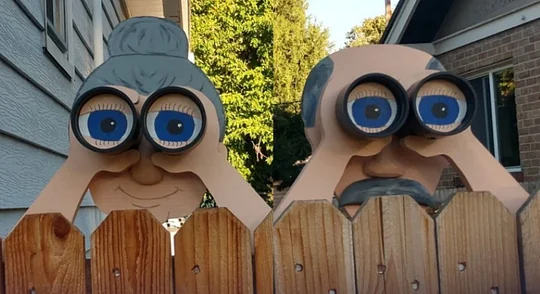 LED Light for Night 🔥🔥🔥😂😂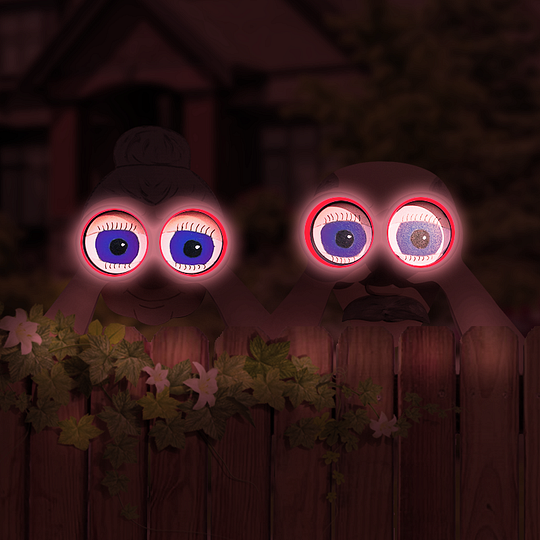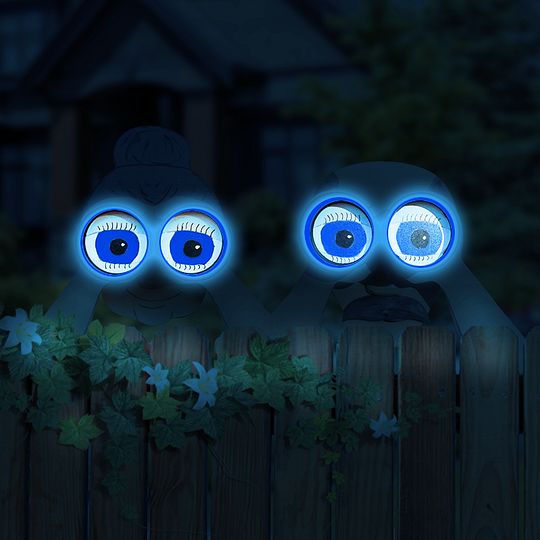 👵👴Come and see, I found something interesting again, this lovely couple looked at your fence and left everything nearby!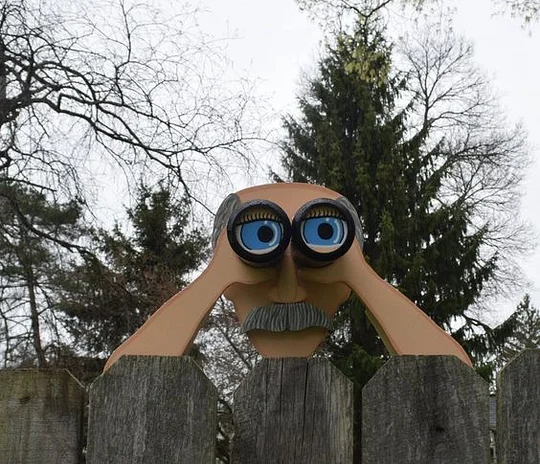 The color of hair, eyes and beard can be dressed up as you like!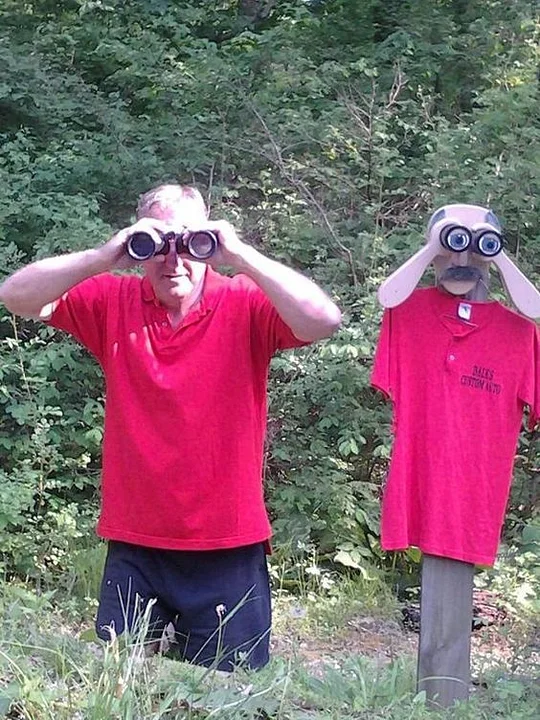 The decorative fence spy is handmade, made of pine wood,
and coated with outdoor paint/polyurethane paint to protect it from weather and rain.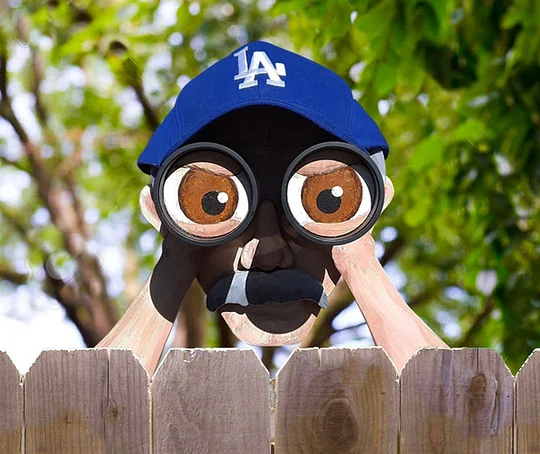 👀You see, I can put them in unexpected places, my neighbors are stunned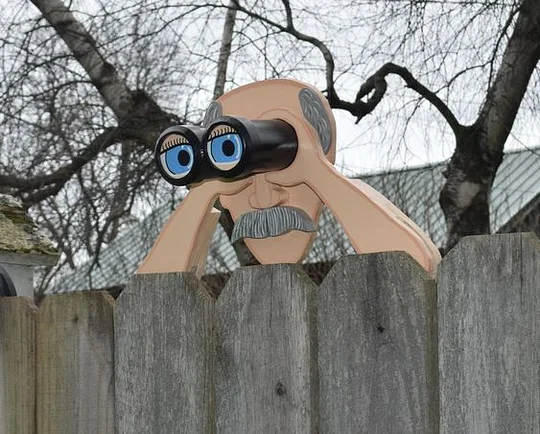 I can't wait to find such an interesting neighbor🎁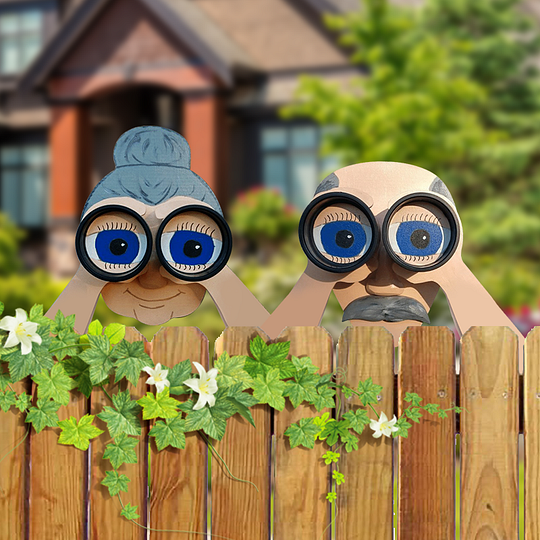 Features:
Elbow to Elbow 11.8" across and the head is 7.87" tall x3.93" wide.
The body made of pine wood、Binoculars are PVC.
Designed to be screwed to the back of your fence to show over the top.